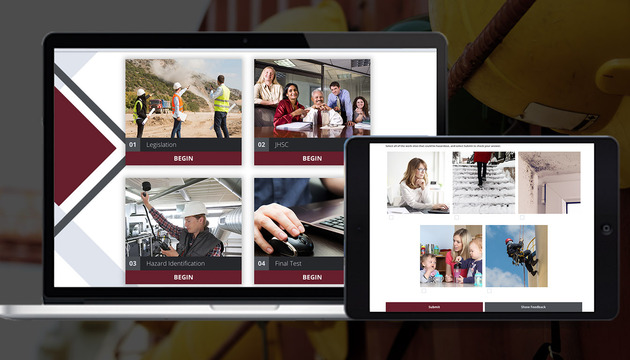 Joint Health & Safety Committees and Representatives Online Awareness Training
Description
Our e-learning course will introduce the Alberta workforce to joint work site health and safety committees (HSCs) and health and safety representatives (H&S reps). This course was developed to aid employers and employees with their transition to comply with the updated Occupational Health & Safety Act. This is only an awareness level course.
Did you know? As of June 1, 2018, all Alberta employers must now comply with Bill 30. If you own or run a business, you may need to establish a Joint Work Site Health & Safety Committee. Learn more about Bill 30.
This course provides best practice information for across Canada
Course Outline
Occupational Health & Safety Legislation applicable to HSCs and H&S reps
The effective establishment of a functioning HSC
The duties of both HSCs and H&S reps
Hazard recognition, assessment, control and evaluation
This is an interactive course that uses scenarios and examples from all types of workplaces, concluded by a final exam.